Smoky Mountain Tea
(100 g)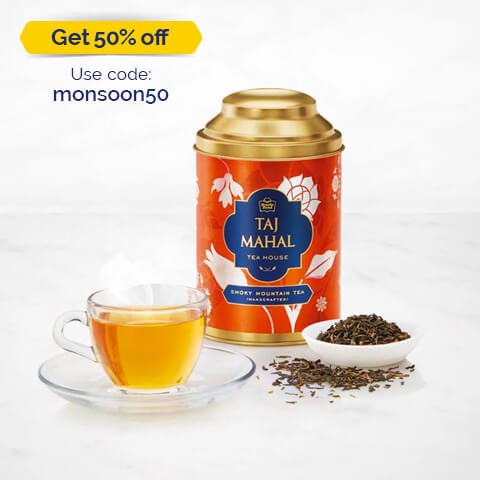 Smoky Mountain Tea
(100 g)
The Smoky Mountain Tea is designed for those who appreciate smoked preparations. Crafted by skillful, expert hands, it promises a truly strong and distinctive experience.
The Smoky Mountain Tea is a handcrafted smoked, distinctly strong cup of tea, best enjoyed without milk.
This product includes: 1 tea tin (100 grams)
Tea is hermetically-sealed to retain maximum freshness and flavour.
Product Information
Smoky Mountain Tea
The key to this strong tea is in its preparation. It takes a practiced eye for selecting the right wood. And an expert hand for smoking tea leaves to the right degree. You can taste the perfection in every sip of this distinct, earthy brew.
FAQs