Bulk Gifting
More you order, merrier it gets. Enjoy 10% on order of 10 or more units.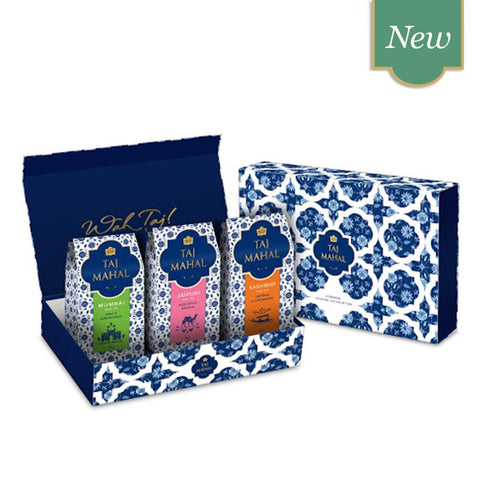 The Taj Mahal Tea Assorted Tea Gift Box With 3 Masala Tea Blends is one elegant gift.
Celebrating one of the world's most coveted spices, the exotic Kashmir Saffron
The traditional Indian milky tea, now bursting with rich spices. The Bold Spices Tea (Chai) promises a perfect gift for those who like to start their mornings on a strong note.
This is a 2nd harvest seasonal, smooth & strong cup of tea, best enjoyed without milk.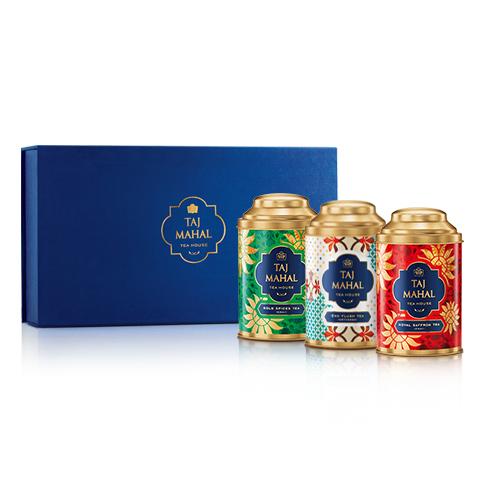 Our Limited Edition Offerings include spiced Gourmet Tea in two premium exquisite flavors for chai lovers.
Plan Your Gift
Our policies for corporate orders
Bulk order discounts depend on the selection of gifts and quantity. Submit your enquiry, or call us on 18001022221 to get a personalised quote.
Customised gift boxes, featuring a different set of tea/teaware than those available online, can be created, depending on the selection of gifts and quantity.
Corporate gifts can be personalised with cards featuring your message and company branding.
Depending on the selection of gifts, quantity, and delivery location, it can take up to 15 working days for delivery once the order is confirmed.
Or call us on this number - 18001022221