Handcrafted Teas
When you think gourmet tea in India, think Taj Mahal Tea. Sourced from ethical tea-estates, our whole leaf teas are authentic with a balance of strength and flavour. So that with each tea you buy online, you can enjoy a truly Wah Taj! experience.
From the Chef's kitchen, with notes of Kashmiri chillies and black pepper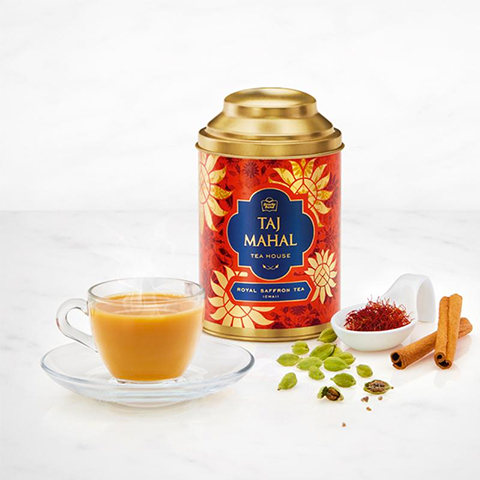 A blend by our chef; celebrating the taste of authentic Kashmir saffron
Gift box of 3 Masala Tea flavours - Kashmiri, Jaipuri and Mumbai Spice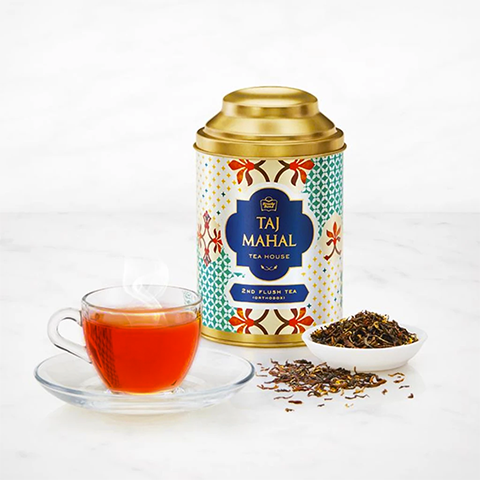 Connoisseurs' favourite Darjeeling tea, comes with a sweet and fruity muscatel flavour
FAQs
Can I buy Taj tea online outside India?
No. Taj Mahal Tea House's teas are only available in India.
Where can I buy your tea from a store?
You can either purchase our tea online on Amazon.in or visit the Taj Mahal Tea House in Bandra, Mumbai to taste our special teas first hand.
How long do you take to deliver once ordered tea online?
As soon as you order tea online via Amazon.in you will be notified of the estimated delivery date. It will usually take anywhere between 7-10 days or less.