Single Estate-Orthodox Three Tin Box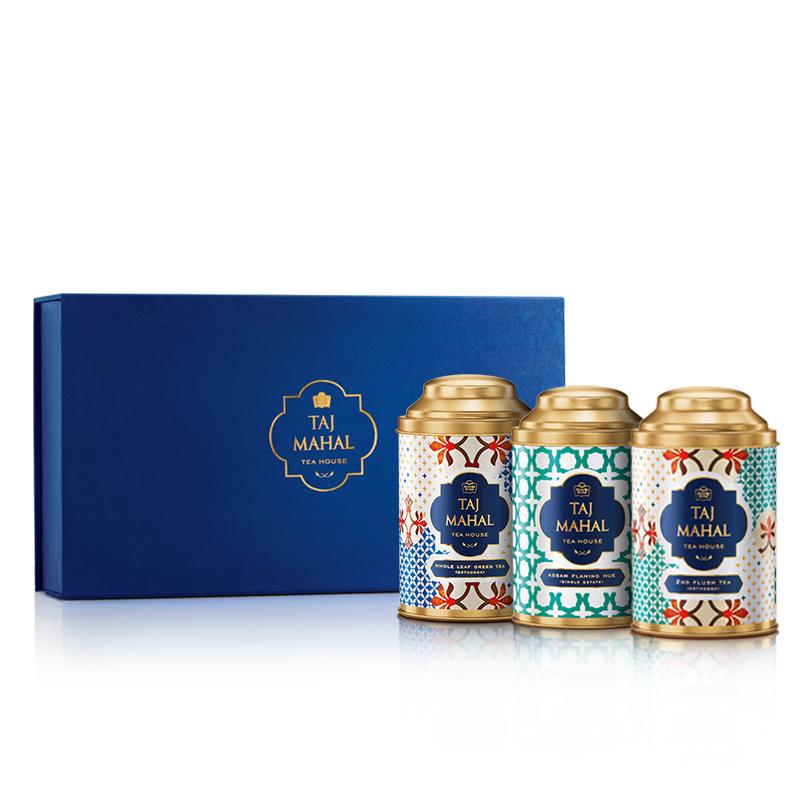 Single Estate-Orthodox Three Tin Box
Celebrating the beauty of tea derived from the fine tea leaves, this gift box is designed for those who take much pleasure in appreciating the texture of their tea. This tea is best enjoyed without milk.
Assam Flaming Hue Tea (100 grams) - Assam Whole leaf tea – A strong tea with floral taste
Darjeeling Second Flush (100 grams) - 2nd Harvest seasonal tea – A smooth & strong cup of tea
Darjeeling Whole Leaf Green Tea (100 grams) – A delicate tea with refreshing taste
This Gift box includes: 3 tea tins
Gift box Dimensions: 13" x 7.25" x 4"
The price of this premium gift box includes the cost of the tea & the gift box. Units are not available individually.
Tea is hermetically-sealed to retain maximum freshness and flavour.
Product Information
Assam Flaming Hue Tea
The finest quality clonal tea bushes from an Assam tea estate, the gentlest pair of hands, and the most tender tea buds — these result in perfectly rolled whole leaves with bright golden tips and bloom. When brewed, we get a distinct Assam brew, rich and robust, but balanced with a delicate floral flavour.
Darjeeling Second Flush Tea
Darjeeling Tea yields its finest quality after spring. Carefully handpicked during the months of May and June, the tea leaves of the Second Flush have beautiful purplish blooms, with silver tips. In contrast to the First Flush, this yield retains a darker amber hue and a stronger, fuller body, but with a smoother finish. It is savoured the world over for its unique sweet and fruity muscatel grape flavour.
Darjeeling Whole Leaf Green Tea
The Darjeeling Whole Leaf Green Tea owes its prized qualities to the high-altitude plantations where it is grown. This green tea is very delicate and immensely subtle, with a characteristic bright yellow-green colour.
FAQs