Milky Tea Combo
(Mint Masala Tea, Karipatta Delight Tea, Bold Spices Tea)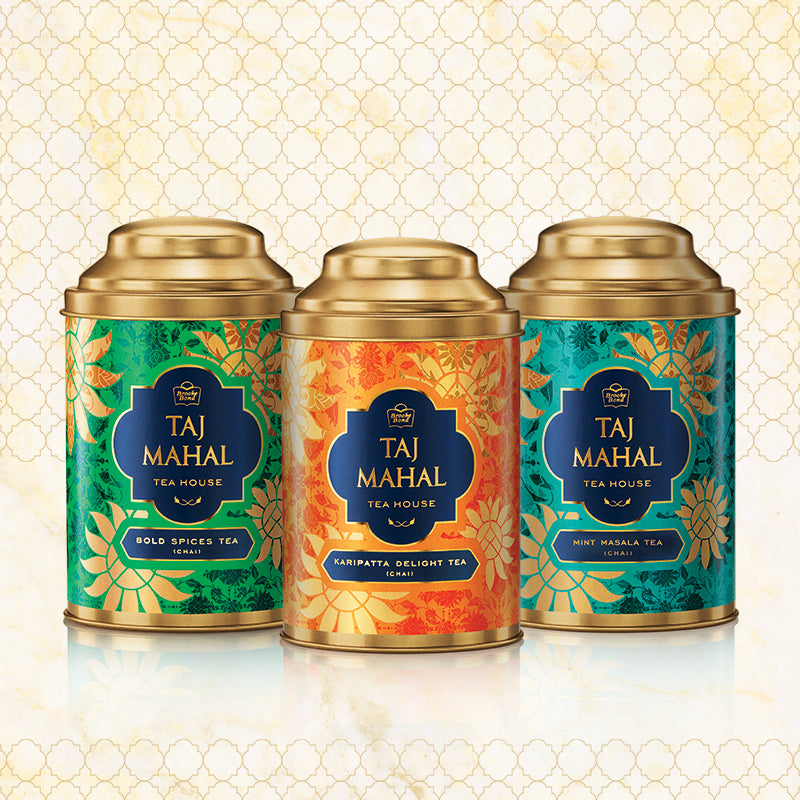 Milky Tea Combo
(Mint Masala Tea, Karipatta Delight Tea, Bold Spices Tea)
Handcrafted gourmet teas made with real premium spices. Bold spices tea, Mint Masala tea and Karipatta Delight tea.
This combo pack includes: 3 tea tins ( Mint Masala Tea: 100 grams, Karipatta Delight Tea: 100 grams, Bold Spices Tea: 100 grams)
The price of this premium combo includes the cost of the tea & the gift box. Units are not available individually.
Tea is vacuum-sealed to retain maximum freshness and flavour.

Product Information
Mint Masala Tea (Chai)
Packed with an invigorating combination of ginger, mint, and scented tones of lemongrass, Mint Masala Tea (Chai) is pure comfort in a cup. It comprises a revitalising infusion that has been known to inspire ideas and spark lively conversations.
Karipatta Delight (Chai)
A popular ingredient in South Indian cuisine, curry leaves are well-known for both taste and health benefits. This relaxing tea offers a pungent, refreshing sensation. Enjoy the delightful aroma of the leaves as it permeates through the special blend.
Bold Spices Tea (Chai)
You first notice the bold flavours of clove, ginger, nutmeg, cardamom, and cinnamon. And, after a moment, the fiery red chilli and black pepper make their presence felt. It's the perfect elixir for spice seekers.
FAQs