Darjeeling 2nd Flush Tea
(100 g)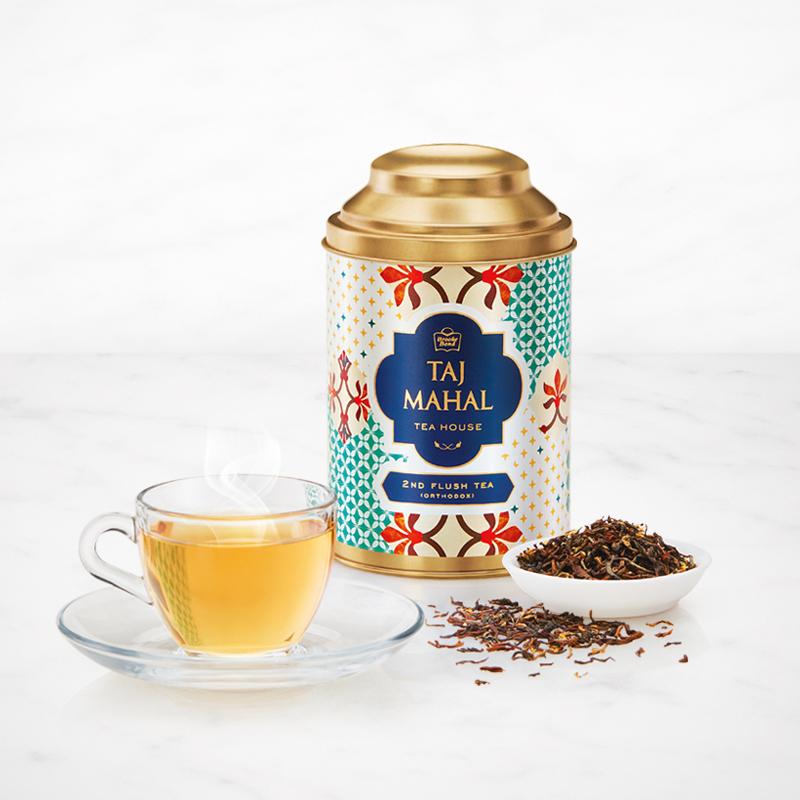 Darjeeling 2nd Flush Tea
(100 g)
The Darjeeling Second Flush Tea is meant for those who appreciate the innate, fine strength of Darjeeling black tea, along with a sweet touch of muscatel; truly a connoisseur's delight.
This is a 2nd harvest seasonal, smooth & strong cup of tea, best enjoyed without milk.
This product includes: 1 tea tin (100 grams)
Tea is hermetically-sealed to retain maximum freshness and flavour.
Country of Origin - India
Product Information
Darjeeling Second Flush Tea
Darjeeling Tea yields its finest quality after spring. Carefully handpicked during the months of May and June, the tea leaves of the Second Flush have beautiful purplish blooms. In contrast to the First Flush, this yield retains a darker amber hue and a stronger, fuller body, but with a smoother finish. It is savoured the world over for its unique, sweet and fruity muscatel grape flavour.
FAQs