Darjeeling Tea Combo (50% off)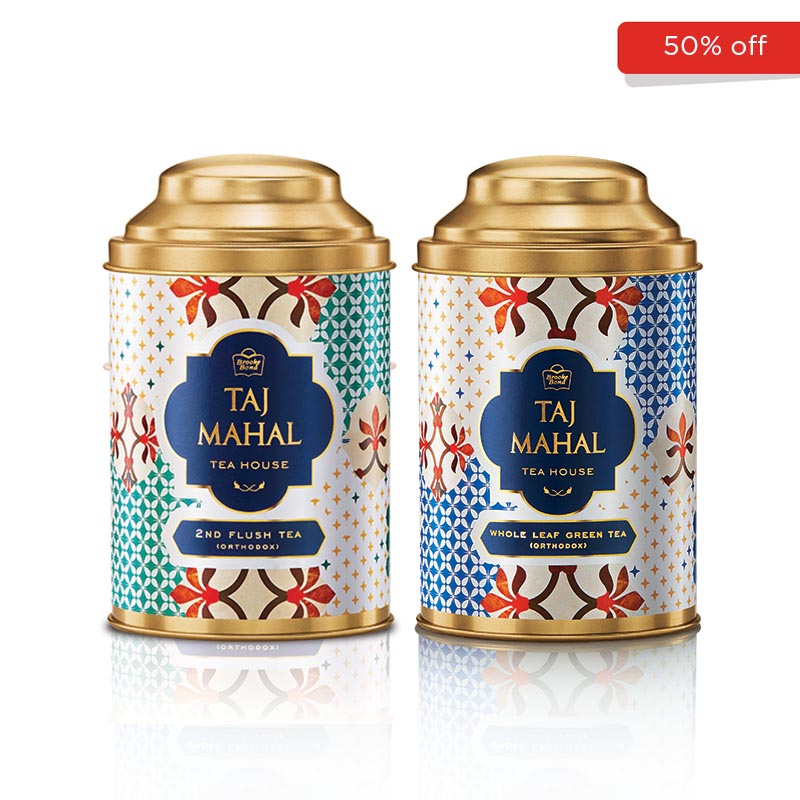 Darjeeling Tea Combo (50% off)
Signature premium teas for a true Wah Taj! experience
This combo pack includes: 2 tea tins ( Darjeeling 2nd Flush Tea: 100 grams, Darjeeling Whole Leaf Green Tea : 100 grams)
A rare box set with Darjeeling's finest, seasonal clear tea offerings of 2nd Flush and Whole leaf tea
Product Information
Darjeeling Whole Leaf Green Tea
The Darjeeling Whole Leaf Green Tea owes its prized qualities to the high-altitude plantations where it is grown. This green tea is very delicate and immensely subtle, with a characteristic bright yellow-green colour.
Darjeeling 2nd Flush Tea
Darjeeling Tea yields its finest quality after spring. Carefully handpicked during the months of May and June, the tea leaves of the Second Flush have beautiful purplish blooms. In contrast to the First Flush, this yield retains a darker amber hue and a stronger, fuller body, but with a smoother finish. It is savoured the world over for its unique, sweet and fruity muscatel grape flavour.
FAQs