Darjeeling Autumn Wonder Tea Gift Box
(100 g)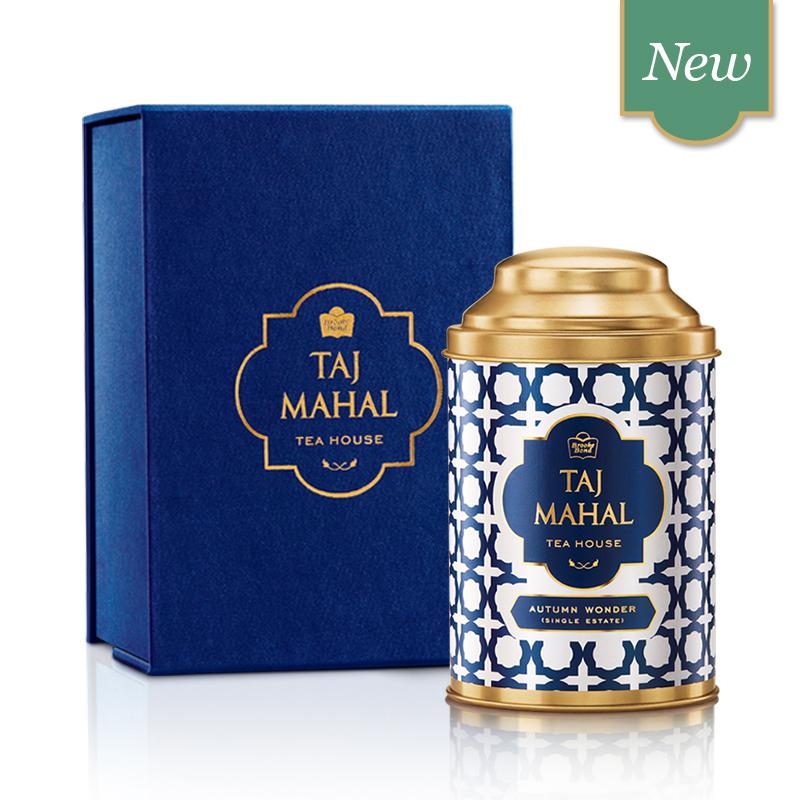 Darjeeling Autumn Wonder Tea Gift Box
(100 g)
A single estate tea that evokes emotions of awe from tea connoisseurs, the Darjeeling Autumn Wonder Tea makes for a gift that is coveted, treasured, and well-appreciated. The Darjeeling Autumn Wonder Tea is a rare and heady cup of tea, best enjoyed without milk.
This product includes: 1 tea tin (100 grams)
Gift Box Dimensions: (5" x 7.25" x 4")

The price of this premium gift box includes the cost of the tea & the gift box.
Tea is hermetically-sealed to retain maximum freshness and flavour.
Product Information
Darjeeling Autumn Wonder Tea
Grown only on the highest slopes of the estate, this tea breathes the pure Himalayan air and soaks in the dazzling sunlight. Come autumn, its leaves sweeten and release an intoxicating rosy aroma, at which time they are quickly plucked before the cool mountain breeze turns into the icy winds of winter. A rare and heady floral note makes its way into our awaiting teacups. This is why connoisseurs regard it as one of the finest varieties of single estate tea.
FAQs