Bold Spices Tea and Karipatta Delight Tea
(2x100 g)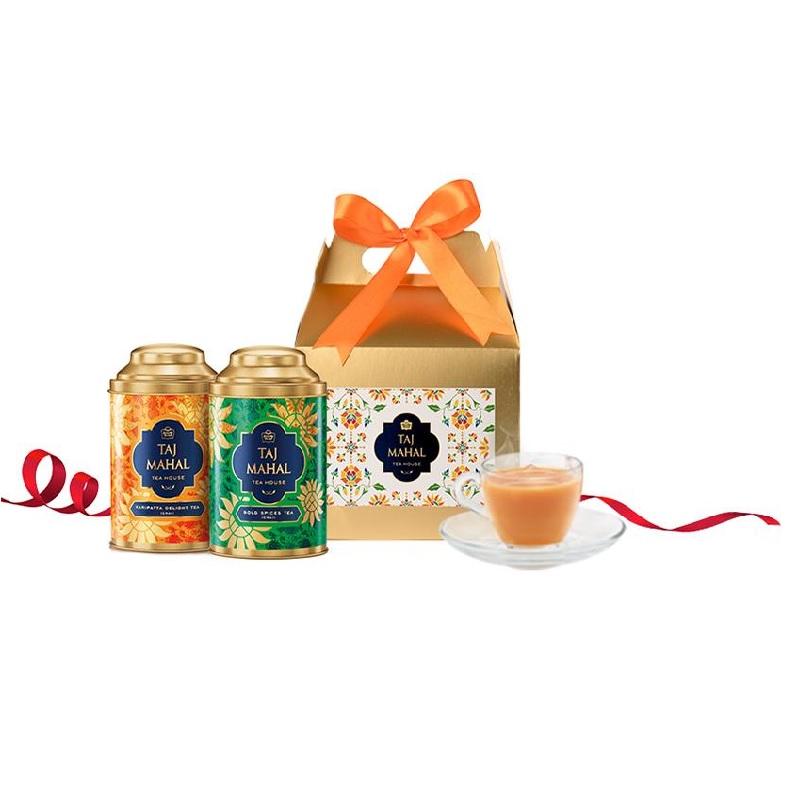 Bold Spices Tea and Karipatta Delight Tea
(2x100 g)
Bold Spices Tea: The traditional Indian milky tea, now bursting with rich spices. The Bold Spices Tea (Chai) promises a perfect gift for those who like to start their mornings on a strong note.
Karipatta Delight Tea: Adding a twist to the traditional Indian milky tea is the 'karipatta' (curry leaves) filled with sharp, refreshing notes. The Karipatta Delight Tea (Chai) is ideal for those who like their teatime to be truly stimulating.
This product includes: 2 tea tins (100 grams) + Diwali greeting card + Signature gift box
Tea is hermetically-sealed to retain maximum freshness and flavour.
Product Information
Bold Spices Tea (Chai)
You first notice the bold flavours of clove, ginger, nutmeg, cardamom, and cinnamon. And, after a moment, the fiery red chilli and black pepper make their presence felt. It's the perfect elixir for spice seekers.
Karipatta Delight Tea (Chai)
A popular ingredient in South Indian cuisine, curry leaves are well-known for both taste and health benefits. This relaxing tea offers a pungent, refreshing sensation. Enjoy the delightful aroma of the leaves as it permeates through the special blend.
FAQs