Bihag Gift Set Of Two Handmade Tumblers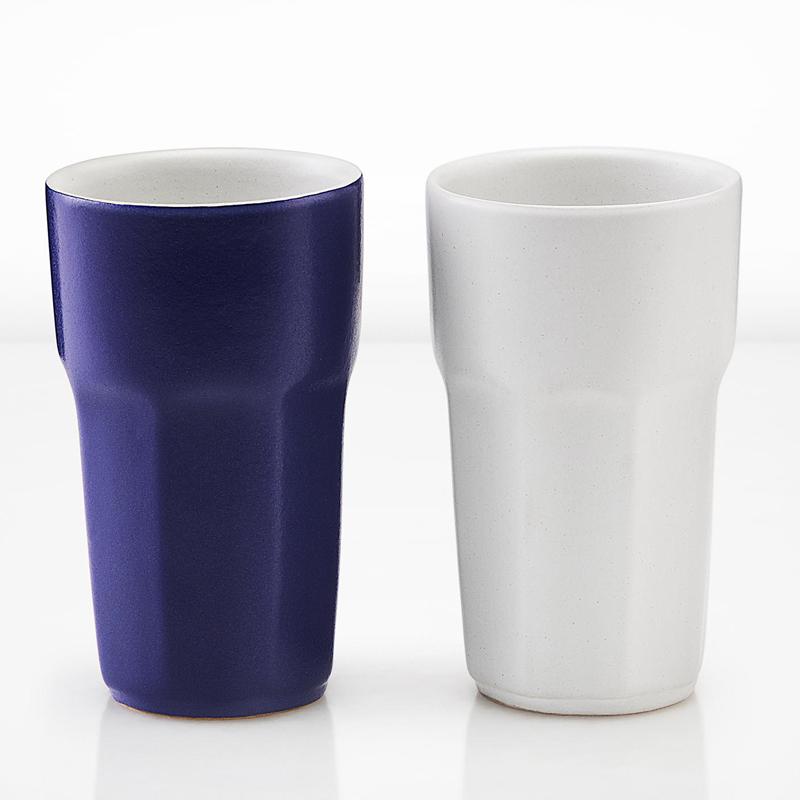 Bihag Gift Set Of Two Handmade Tumblers
The Bihag Gift Set of Two Tumblers is perfect for those serene souls who seek romance in simplicity. Inspired by a late night raga, it reflects the melody of nature at that wee hour, in clean silhouettes and solid textures.
This Gift box includes: Set of 2 stoneware tumblers.
The price of this premium gift box includes the cost of the merchandise & the gift box. Units are not available individually.
Product Information
Bihag Collection Teaware
With clean lines, solid colours, and a minimalistic re-interpretation of conventional designs, the Bihag Collection subtly marries the beautiful old tradition of drinking tea with contemporary tea rituals living. It has been designed for everyday use and for someone who believes that the right time and occasion for tea are whenever one wants it. The popular 'Tapri' or tea stall glasses commonly found across the country are re-imagined as modern and taller ceramic Chai glasses in blue and white.
FAQs